Home Check App: Update Foreign Worker Accommodation and Address
Home Check is a phone app initiated by Future Agency. This app addresses the necessity of employers to check their foreign worker accommodation eligibility. With Home Check App, the workers themselves are able to take photos of the residence with smartphone and submit them for employer's perusal. As employers remain accountable when their workers source for their own accommodation, the app enables them to check a worker's living condition without having to conduct personal visitation to the worker's place. The app is a useful tool to update foreign worker address, too.

Overview of current situation
Limit on the number of vacancies at each residential address
Landlords/housing agents/workers circumvent this by declaring false addresses
Employers get penalised when checks are conducted by authorities
Objectives of Home Check
Enables employers to assess the suitability of the foreign worker's accommodation
Leverages technology to minimise the need for physical checks at residential premises
Allows for greater transparency in the reporting and declaration of foreign workers' addresses

GPS location-based app that verifies their location at point of submission
Through this platform, employers are able to view the living conditions of the staff
Employers (HR personnel in particular) can detect unsuitable living conditions earlier and advise the staff to shift (if required)
How the app works?
Step-by-step Instructions will be provided in the app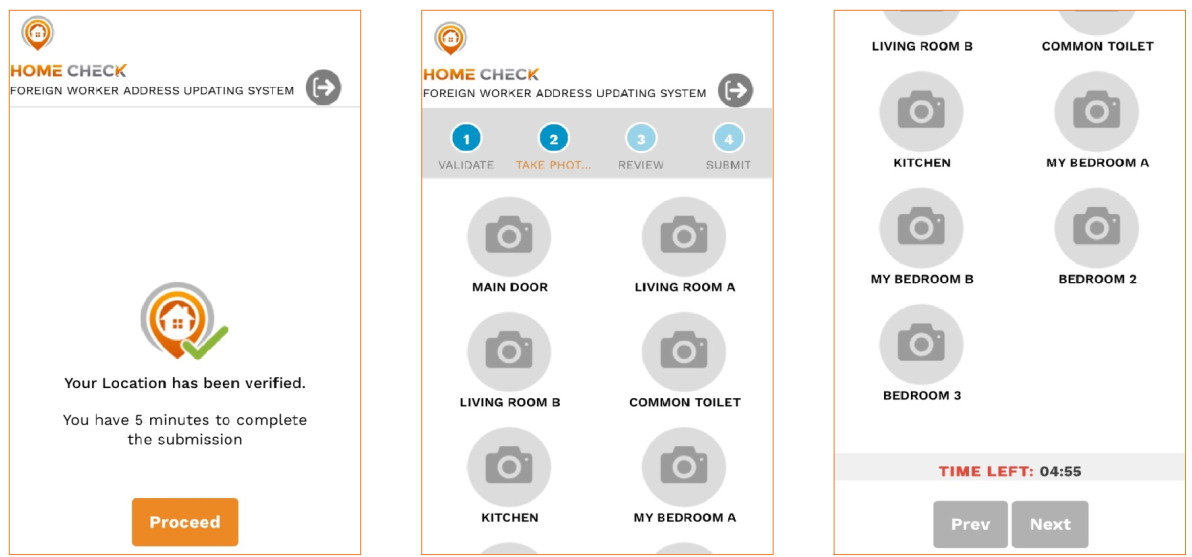 Sample of Report